NEWS:
Jun 17: David Greenberger at Barking Legs Theater

Mar 27: Fred Lane and His Disheveled Monkeybiters at the Big Ears Festival (Knoxville) - CANCELLED

Wayne-O-Rama is now closed! It was open from Nov. 19, 2016 through Sept. 30, 2017. Designed by Emmy-winning artist Wayne White, it's a funhouse of Chattanooga history for all ages. Wayne-O-Rama is sponsored by See Rock City, Inc. and presented by The Shaking Ray Levi Society at the Tenn Arts space, with generous support from the Benwood Foundation, the Footprint Foundation, the Lyndhurst Foundation and the McKenzie Foundation.

Founded in 1986, the Shaking Ray Levi Society is a volunteer-run, 501(c)(3) non-profit arts education organization.

Make a tax-deductible donation to the SRLS using PayPal:



100% of your donation goes directly toward our outreach and project work.

"Like" us on Facebook!

Check out our Store!

Watch our videos on YouTube!

The mission of the Shaking Ray Levi Society is to nurture and support music, film, and performance art that is challenging, non-traditional, and falls outside the mainstream, in order to help nourish the cultural growth of Chattanooga.

This is done by sponsoring shows by artists recognized on a national and international level, supporting original work by area musicians and filmmakers, and engaging the community through workshops and educational outreach programs.

"Only in our country are our children not receiving the benefits of the dynamic energies taking place in our culture and in the heritage of our culture and so, the work of the Shaking Ray Levi Society in my opinion is very important because they are seeking to provide an alternative to the marketplace dynamics." - composer, saxophonist and MacArthur fellowship recipient Anthony Braxton (video)

"SRLS is a very sound organization that has made a strong contribution to Chattanooga over the years" - Dr. Thomas Wolf, WolfBrown



The SRLS is an
ArtsBuild
Community Arts Partner.
In Memoriam

We at the Shaking Ray Levi Society are deeply saddened by the passing of Dennis Palmer, SRLS co-founder and artistic director for over 26 years, on February 15, 2013.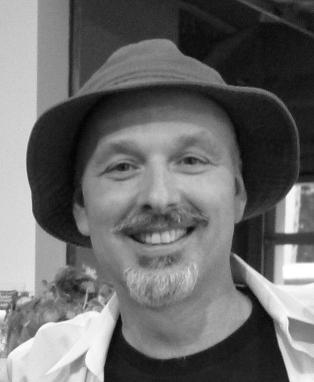 Chattanooga native Dennis Palmer, 55, was a beloved musician, visual artist, storyteller, educator, mentor, and devoted friend of many.

A singular vocalist and nontraditional musician, called "the world's most colorfully inventive synthesizer player" by Creative Loafing, he co-founded the acclaimed free improvisation group The Shaking Ray Levis with drummer Bob Stagner in 1986, which was the first American band to record an album for the legendary British label Incus Records. Palmer has performed internationally with collaborators including Derek Bailey, Steve Beresford, Reverend Howard Finster, David Greenberger, Col. Bruce Hampton, Shelley Hirsch, Frank Pahl, Roger Turner, and Davey Williams.

As a visual artist, Palmer has exhibited his paintings, silk-screened prints, and other unconventional artwork both locally and internationally in cities including London and Los Angeles, and he has designed many CD and record covers.

A leader in the arts community, Palmer promoted the ideas of improvisation and creativity in thought, performance, and visual art to students of all ages through his work with the Shaking Ray Levi Society and developed outreach programs for under-served populations including students with developmental, emotional, or physical disabilities. Palmer served as President of The Association for Visual Arts (AVA) and on the board of directors for Mark Making, and he taught art in Hamilton County schools.

When teaching children, Dennis would ask them about the last time they had a good feeling. In his own words: "Clap your hands once and put your hands over your heart and give that good feeling to yourself. Next is to clap your hands again and sound off and give that feeling to everybody within the room. The third thing is to clap your hands, sound off and give that feeling out off to the whole universe."

Dennis was an inspiration for many and a strong advocate of "living in the moment" and "doing the highest good for all" in the community and beyond.



Body tribute
Chattanooga Pulse tributes: one, two
Chattanoogan obit.
Creative Loafing tribute
Times Free Press tribute

Memorial Service for Dennis Palmer
Wednesday, February 20, 2013
Visitation: 2 to 4 PM
Service: 4 PM
Chattanooga Funeral Home, East Brainerd Chapel
8214 East Brainerd Road, Chattanooga, TN 37421
423-698-2541

---

It is with our deepest sorrow at the Shaking Ray Levi Society that we have learned of the passing of Rev. Terry Fugate on February 13, 2015, who was the first treasurer of the Shaking Ray Levi Society and a co-founder.

We will have strong memories of Terry's infinite kindness, great musical talents, intelligence and rare insight. Terry is a former pastor of St. James Lutheran Church in Brunswick, Georgia and an early member of the Shaking Ray Levis performing group.




Times Free Press obit
Chattanooga Funeral Home obit

---
The Shaking Ray Levi Society is greatly saddened by the loss of Julian Ray Norwood on February 16, 2014, who was a co-founder and the first president of The Shaking Ray Levi Society.

Julian will be remembered for his remarkable energy and passion for the arts, generosity, and persistence to challenge the SRLS and others in meaningful, illuminating ways.
Times Free Press obit
Shawn Chapman Funeral Home obit
Funeral Service for Julian Norwood
Saturday, February 22, 2014
Visitation: 12 PM
Service: 1 PM
Shawn Chapman Funeral Home
2362 Highway 76
Chatsworth, GA 30705