Thomas Peake Farewell Celebratory Concert & Peanut Boil
Sunday, December 20, 2009, 4 PM to 1 AM, $10 donation
Eyedrum, 290 MLK Jr. Dr. SE, Suite 8, Atlanta, Georgia 30312
Thomas Peake was a humanitarian, a friend to many, and a tireless figure on the Atlanta music scene, who helped nurture a community of musicians who strayed from the middle of the road. He lost his life after taking a fall in the Grand Canyon in September, and on December 20, musicians will pay tribute to him at Atlanta's Eyedrum, including the Shaking Ray Levis, Flap, San Agustin, and DQE. All proceeds benefit East Atlanta Kids Club, a nonprofit mentoring and enrichment program for under-resourced children.

Shaking with Shelley
Tuesday, December 8, 2009, 8:30 PM,
Roulette, 20 Greene St, between Canal and Grand Streets, New York City
SHELLEY HIRSCH is one of the most acclaimed and celebrated avant-garde vocalists today, known for her fiercely unconventional singing techniques, intriguing and compelling storytelling, fascinating improvisations, and unforgettable stage performances. THE SHAKING RAY LEVIS and Shelley will present an explosive evening of improvisation at Roulette in New York City on December 8. Call 212-219-8242 for reservations.

The Stereophonic Confit Festival
Monday, November 16, 2009, 8 PM, $8
Winder Binder Gallery of Folk Art, 40 Frazier Ave, Chattanooga, TN 37405 THE STEREOPHONIC CONFIT FESTIVAL is a rare meeting of seven off-kilter international and regional musicians, including bluegrass/jazz banjo/guitarist EUGENE CHADBOURNE, freestyle percussionist TATSUYA NAKATANI (Japan), a twin-bass attack from JOEL GRIP (Sweden) and EVAN LIPSON, violinist ERNEST PAIK, and THE SHAKING RAY LEVIS (Moog and drums). Expect the strange and the sublime in an intimate, salon-type setting, and come early, because

the price of admission includes gourmet appetizers

! (Press release)

Arrington de Dionyso (Old Time Relijun) + Shaking Ray Levis: Workshops + Performance


Workshops

: Wednesday, October 7, 2009, 6 PM, $20


Performance

: Thursday, October 8, 2009, 6 PM,

Free admission


CreateHere, 55 E Main Street, Suite 105, Chattanooga, TN 37408
CreateHere and the Shaking Ray Levi Society present two nights of improvised shamanic energy featuring Arrington de Dionyso and The Shaking Ray Levis, October 7th and 8th.

The good times start with a workshop series on October 7. De Dionyso will present "Unleashing the Voice in Creative Music: From Raw Expression to Refined Technique," a workshop exploring the voice as an instrument of the body and soul, where participants gain awareness of multiphonic vocal techniques with an emphasis on Tuvan throat singing.

At the same time, The Shaking Rays will conduct their own "Ol' TIme Avant-Garde Workout" -A physical and cognitive workout, where participants create a sonic vocabulary with their own instrument of choice (or the provided percussion instruments). All culminating into a live performance at CreateHere!

Space is limited, and the workshops come at a small $20 fee.

On October 8, CreateHere will host a live performance by de Dionsyo and the Shaking Rays. But we've also got a little something extra planned for you good people: workshop participants will transform from students to performers. The performance starts at 6 pm, and is

free and open to the public

.

Join us for both events, and let the spirit of improvisation reign in Chattanooga entire!

Take a gander at the event poster here.

Shaking Ray Levis
Saturday, October 3, 2009, 8:30 PM
Flying Monkey Arts Center, 2211 Seminole Dr. Ste 501, Huntsville, AL
$5

Shaking Ray Levi's "Voice of the Dewclaws"
Saturday, September 12, 2009, 9 PM
Eyedrum, 290 MLK Jr. Drive SE Ste 8, Atlanta, GA, 30312
$7

You won't find a more diverse line-up of improvisors 'round these parts than this quintet: the Shaking Ray Levis (Dennis Palmer on Moog synthesizer, Bob Stagner on Pearl percussion) with harpist Renee Nelson (from Envie) and Scott Burland and Frank Schultz (a.k.a. Duet for Theremin and Lap Steel). Expect solos, duos, and trios, plus ad hoc groupings devised by the musicians, in the spirit of the most exciting, dynamic improv game pieces.

WHAT CHEER? BRIGADE

Friday, July 31, 2009
7 PM: South end of the Walnut St. Bridge
8 PM: Winder Binder Gallery (40 Frazier Ave.)
Chattanooga, TN 37405
Free admission, but donations are appreciated for the touring band.

The WHAT CHEER? BRIGADE from Providence, RI is a 19-piece mobile party, like a marching band on an atomic fireball sugar rush that darts from New Orleans brass band tunes to Bollywood dance numbers to whirlwind Balkan folk to bombastic hip-hop, with a ton of surprises along the way. The SRLS brings their merry insanity to Chattanooga on July 31 (Fri.), starting at the south side of the Walnut Street Bridge (7 PM) and parading over to the Winder Binder Gallery (40 Frazier Ave.) for an outdoor dance 'splosion.

KENOSHA KID: Steamboat Bill, Jr.

Saturday, July 25, 2009, 7 PM
Barking Legs Theatre
1307 Dodds Ave
Chattanooga, TN 37404
$10/$5 for AEC members

KENOSHA KID from Athens, GA delivers a one-of-a-kind movie viewing experience, accompanying the classic Buster Keaton silent film Steamboat Bill, Jr. with a completely original, vibrant soundtrack. Their performance will have something for everyone: a jazz concert, a film, a chamber ensemble, and a comedy all rolled into one. Presented in conjunction with the AEC as part of its 2009 Back Row Film Series and Flying Fingers Productions. Opening the evening will be two classic short films with original scores created and recorded just for this event by SRLS members.

WHO-FEST FOLK ARTS FESTIVAL
May 23 & 24, 2009
Renaissance Park (North Shore)
Chattanooga, TN 37405


For the second year, the Shaking Ray Levi Society is curator for the Stage and Pavilion events at WHO-FEST, the region's best known folk arts festival arranged by David Smotherman of the Winder Binder Gallery of Folk Art. This year's diverse lineup promises to be action-packed and fun for folks of all ages!
Eugene Chadbourne is a rare guitarist/banjo player and off-kilter songwriter, who is equally comfortable with bluegrass, folk, or free jazz and has worked with a wide range of artists such as Camper Van Beethoven, John Zorn, They Might Be Giants, and Sun City Girls. Chadbourne will be performing with The Shaking Ray Levis -who use analog/digtal synthesizers, samplers, vocals, and percussion to create their "ole-timey avant-garde" sound.
http://www.eugenechadbourne.com http://www.myspace.com/theshakingraylevis

The Michigan trio Little Bang Theory is the brainchild of composer/sonic artist Frank Pahl, creating vibrant pieces and soundtracks from Bernstein & Morricone -using only children's toys and instruments, including toy pianos, melodicas, music boxes, and hand bells.

Kevin "KalimbaMan" Spears is like Jimi Hendrix on a thumb piano, astounding audiences with his electric kalimba performances that must be seen to be believed, drawing from varied styles such as African music, rock, funk, flamenco, and jazz. http://www.myspace.com/kevinspears

Jennie Knaggs is a prize-winning hollerin' champion and member of the acoustic trio The Sure Shots -which echoes country, Western swing, and backwoods Americana without succumbing to nostalgia or camp. http://www.jennieknaggs.com/ http://www.myspace.com/jennieknaggsmusica

Duet for Theremin and Lap Steel creates a combination of sounds from two non-fixed-pitch instruments and laptops in an improv environment with a disregard for traditional styles, creating rich textures, swooning collages, and hypnotic pulses. http://www.myspace.com/duetforthereminandlapsteel

The Atlanta band Envie resides in an unusual musical landscape, with harp and piano playing from band leader Renee Nelson and a sound that Stomp and Stammer calls "Intricate and pretty art-rock with a punchy pop undercurrent." http://www.myspace.com/enviemusic

The new collaboration The River of Flavortaste is Chattanooga's gnome mythology pop band, making sounds from electronics and instruments like the accordion, banjo, and chord organ.
This year, WHO-FEST and the Shaking Ray Levi Society have partnered with Very Special Arts (VSA) of Tennessee to present a number of talented local and regional performers who have overcome various difficulties to create their remarkable music.
Conductor Sandy Conatser leads the Blair School Dulcimer Choir, comprised of teenagers with autism, and Conatser will also present a workshop to explain her teaching techniques.

Award-winning vocalist Wes Heydel has performed for VSA at the Ryman, Country Music Hall of Fame, MTSU, and at other functions.

Lake Rise Place is a jazz trio featuring Elliott McClain, a 14-year-old pianist who is blind.

Vocalist Amanda Stevens from Cottontown won second place in the 2008 VSA Arts TennesseeYoung Soloist program and has performed at Dollywood.
Several workshops will be featured at WHO-FEST, including an art workshop, dulcimer workshop with Sandy Conatser, dance workshop with Polly Curtis, movement workshop with Ann Shea, and a drum workshop with Eddie Tuduri, the founder of The Rhythmic Arts Project (TRAP). Also, there will be a panel discussion with the topic of "Disabilities in the Arts."
WHO-FEST PARTNERS: Allied Arts of Greater Chattanooga, City of Chattanooga Therapeutic Recreation Services, Inner Windows Therapeutic Massage, National Endowment for the Arts, Orange Grove Centers, Shaking Ray Levi Society, TN Arts Commission, The Rhythmic Arts Project, Winder Binder Gallery of Folk Art.

Scheduled Performances for Saturday May 23:
MAIN STAGE
11 AM-noon: Orange Grove Chorus
12 noon-1 PM: Little Bang Theory
1-2 PM: Kevin "KalimbaMan" Spears
3-4 PM: Blair Dulcimer Choir
4-5 PM: The Sure Shots / Jennie Knaggs
5-6 PM: Eugene Chadbourne and the Shaking Ray Levis
PAVILION (Saturday May 23)
10:30-11:30 AM: Art workshop
12 noon-1:30 PM: Drum workshop with Eddie Tuduri (The Rhythmic Arts Project)
2:30-3:00 PM: Dulcimer workshop with Sandy Conatser

Scheduled Performances for Sunday May 24:
MAIN STAGE
11 AM-noon: Amanda Stevens
12 noon-1 PM: Wes Heydel
1-2 PM: Lake Rise Place
2-3 PM: Envie
3-4 PM: Duet for Theremin and Lap Steel
4-5 PM: The River of Flavortaste
PAVILION (Sunday May 24)
11 AM-noon: Dance workshop with Polly Curtis
12 noon-1 PM: "Disabilities in the Arts" panel discussion
2:30-3:15 PM: Movement workshop with Ann Shea
THE ELECTRO-ACOUSTIC CUPCAKE FESTIVAL II
SATURDAY, APRIL 11, 8:00 PM -$5
WINDER BINDER GALLERY OF FOLK ART
40 FRAZIER AVE, CHATTANOOGA, TN, 37405
featuring: JEFF MCLEOD / NEON VIKING FUNERAL VS. SECRET GUILT / AMANDA CAGLE & ERNEST PAIK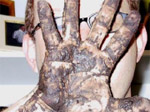 Jeff McLeod of Montgomery, Alabama is a musical mayhemist and multi-multi-instrumentalist making sounds with whatever he can get his hands on. Over the past 15 years, he has recorded albums with Steve Albini, founded The Subversive Workshop magazine and the Alabama Improv Co-op, and toured, composed, and worked with countless like-minded musicians. Among the many bands with which he is involved are Zepubicle, Reverse Engineer, Gezoleen, Liquid Brick, Autosymptomatic, bert, Doctor Midnight, and Skryxl, not to mention his solo guitar improvisational work, which he will unleash at his Chattanooga performance. (http://jeffmcleod.net)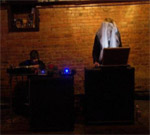 Jerry Reed (of Hoth, Sand Mountain, and Gravebound) and Chris Griffin (Blue Rose Case, Gravebound) comprise the commercially unacceptable outfit Neon Viking Funeral, described as "…somewhere between the electronic duo Autechre and the Japanese noise master Merzbow…Griffin supplies beats from a laptop while Reed creates a deafening sonic tidal wave using two microphones, a synth, and an arsenal of effect pedals. On his approach, Reed says, "I use the stuff I use basically because I love screaming and hitting things. If people dig it, fine. If they leave the room, that?s OK as well.?" -Chattanooga Pulse, Sept. 2008. Secret Guilt member Tony Levi (also of Sand Mountain and Gravebound) is a proponent of Chattanooga's noise scene, fresh from participating with Reed onstage at the inaugural Big Ears Festival in Knoxville, TN earlier this year. (http://www.myspace.com/neonvikingfuneral)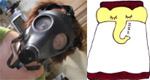 Amanda Cagle and Ernest Paik are multi-instrumentalists who share a fascination with the possibilities of free improvisation, using a variety of unconventional extended techniques. Vowing to never repeat themselves, the duo has used completely different instrumentation for each performance so far. Cagle is currently a member of the Rough Shapes and has performed with the Shaking Ray Levis, Davey Williams, Land Camera, and Christabel and the Jons. Paik has composed and recorded music as a solo artist for film, television, and radio.
BIG EARS '09
February 6-9 - Knoxville, TN (Bijou Theatre)
Scheduled artists include: Phillip Glass, Antony and The Johnsons, Fennesz, Matmos, Michael Gira (Angels of Light/Swans), The Necks, Jon Hassell + Maarifa Street, Pauline Oliveros, Negativland, Shaking Ray Levis and many more. See the festival's site for more information.

The mission of BIG EARS is to offer an exciting and dynamic platform of musical and artistic discovery, presenting a variety of adventurous, exploratory concerts and performances, installations, discussions, and interactive experiences by artists possessed of singular and unique visions that stand apart from the mainstream.
SHAKING RAY LEVIS FEATURING SHELLEY HIRSCH
Winder Binder Gallery (Frazier ave, Chattanooga, Tennessee 37405)
Thursday Jan. 8th @ 8pm
Caledonia Lounge (256 W Clayton St, Athens, Georgia 30601)
Saturday Jan. 10th
Starting at 10pm: The Christ Figures around 10:30pm: The Shaking Ray Levis & Shelley Hirsch around 11pm: Pocketful of Claptonite around 11:30pm: Diet Rock Star THIS SHOW IS curated by Leslie Grove.
Shelley Hirsch (born 1952 in Brooklyn, New York) is a singer, performer, and composer. Central to Hirsch's work are her versatile vocal abilities, which are often enmeshed in a kaleidoscope of electronic music and sound effects.
Born and raised in New York City, Hirsch dropped out of high school and moved to San Francisco, California, where she worked in experimental theater, explored extended vocal techniques, and began composing pieces for voice.

In Berlin she had her first experiences in improvised music with Sven-Åke Johansson, deepent in collaborations with Jon Rose and - back in New York City - with Christian Marclay. She has appeared at festivals throughout Europe and performed at the Kitchen, Roulette, BAM and other venues in New York.

She appears on the recordings of John Zorn, Elliott Sharp, Jim Staley and many others. Her regular partners are Christian Marclay, Ikue Mori, David Weinstein and Anthony Coleman.

In 1988 she released the LP "Singing" and a year later another LP/CD "Haiku Lingo" with Weinstein. Her most recent work "O Little Town of East New York" can be found on Zorn's label Tzadik in the series "Radical Jewish Culture". Hirsch also collaborated with DJ Olive, Mark Dresser, Greetje Bijma, Chantal Dumas, David Moss, Min Xiao Fen, Jerry Hunt, Toshio Kajiwara, Jin Hi Kim, Marina Rosenfeld and Ned Rothenberg. She recorded with September Band (Rüdiger Carl, Hans Reichel and Paul Lovens) and with X-Communication (Butch Morris, Martin Schütz and Hans Koch), too. Hirsch can also be heard interpreting compositions such as Cathy Berberian's "Stripsody" or Alvin Curran's Philharmonie.
Hirsch has also collaborated with visual artists Barbara Bloom and Jim Hodges, choreographer Noemie LaFrance, and filmmakers Nina Danino (Tenemos soundtrack with Sainkho Namtchylak, 2001), Zoe Beloff, Abigail Childs, and Lee Sachs.