CoPAC and the Shaking Ray Levi Society present

Sunday, January 26, 7:30 pm
Barking Legs Theater
1307 Dodds Ave
Chattanooga, TN 37404
$12 advance/$15 door/$5 age 25 and under

Facebook event





This evening will feature astounding improvisational sounds from Minimal Disturbance, accompanied by dancer Luciana Arias (from Buenos Aires) and special guest contrabassist Evan Lipson. The event will end with a book reading from Jack Wright from his acclaimed tome about improvisation, "The Free Musics," along with a question-and-answer session.

The improvisational duo Minimal Disturbance, featuring saxophonist Jack Wright and pianist Ron Stabinsky, has the ability to shift from near-classical to near-jazz to nearly insane, bringing in bits of melody from virtually anywhere, kicking and screaming.

Ron Stabinsky is a member of the notorious jazz band Mostly Other People Do The Killing (now a trio with Moppa Elliott and Kevin Shea), and in 2018, he joined the reunited rock band Meat Puppets and toured with them. In 2016 Ron finally released his first solo album, Free for One, the culmination of more than a decade of evolving his improvised solo language. It received four stars in DownBeat and tied for number one debut of the year in the 2016 NPR Music Jazz Critics Poll.

At 77, Jack Wright is one of a small number of musicians in North America who have played free-form improvised music exclusively for four decades. He is an original and virtuosic saxophonist, a recognized improviser who is deeply lyrical, despite his wide distance from the mainstream. With a command of the sax that is at the top of his field with a passionate, kinetic playing style and a huge sound vocabulary, he has been called "the most indispensable musician of his generation" and "the reference par excellence for all the generations who have followed." (Jazzosphere). The Washington Post has said "In the rarefied, underground world of experimental free improvisation, saxophonist Jack Wright is king."

After being a history lecturer and revolutionist in the late sixties, Wright has been playing freely improvised saxophone exclusively in the US and Europe and has been dubbed the "Johnny Appleseed of Improvised Music" by the legendary guitarist Davey Williams. He is among the few true believers in absolutely free, unrestrained, unstructured, unselfconscious improvisation, played at soberingly high levels of musicianship.

Luciana Arias is a contemporary experimental artist, dancer and choreographer from Buenos Aires, Argentina, currently traveling throughout Europe and the Americas, making art and performing for brave, extraordinary audiences. Her art is challenging, requiring remarkable venues and communities to bring it to life, and it asks questions and brings awareness to issues such as women's health, sexual identity, consent and human trafficking.

Evan Lipson has operated as a musician since adolescence—intuitively seeking the liminal realms in which intellect and instinct, history and myth, and creative and destructive force intersect. Lipson most frequently tours playing bass with Roughhousing (featuring Zach Darrup and Jack Wright). He is also active with Virtual Balboa (featuring Ben Bennett and Zach Darrup), a collaborative duo with dancer Luciana Arias, and The Flying Luttenbachers. Lipson has recently composed music for several films, as well as a number of collaborations with Duplex Planet-creator David Greenberger. He also may or may not have some degree of affiliation with an organization known as MEINSCHAFT. Past units include Normal Love, Satanized, Wrest, Hisswig, and Dynamite Club.


---

Secret Weave and the Shaking Ray Levi Society present

Sandy Ewen: Solo Guitar Improvisations
Thursday, January 30, 8:30 pm
Exile Off Main Street
1634 Rossville Ave
Chattanooga, TN 37408
$7 door

Facebook event
Bandcamp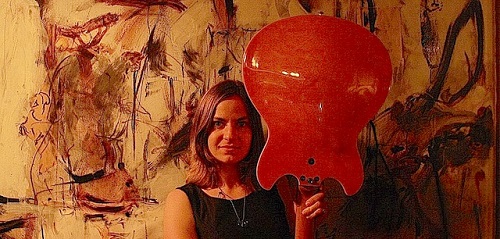 Sandy Ewen is a sound artist, visual artist and architect. Ewen's audio practice focuses on extended guitar techniques, improvisation, graphic scores and interdisciplinary collaboration. Her unique approach to guitar incorporates a wide array of implements – railroad spikes, sidewalk chalk, threaded bolts, steel wool and other items become an arsenal of abstraction.

Born in Toronto, Canada in 1985, Sandy Ewen received a Bachelor of Architecture from the University of Texas at Austin in 2008, before relocating to Houston, TX and New York City, her current home. Ewen has worked extensively with film makers, dancers, poets and musicians to create films, audio recordings, sound interventions and performance art. Ewen's musical collaborations include the trio Etched in the Eye, a duo with Tom Carter called Spiderwebs, the trio Garden medium, and ongoing collaborations with percussionist Weasel Walter and bassist Damon Smith.

For nearly ten years, Ewen has been the leader of an all-female large ensemble. The ensemble conceptualizes and performs sound and performance art, utilizing graphic and text based scores and improvisational constraints. The ensemble performed with an amplified bathtub at Diverse Works in 2016, and performed a suite of installation-specific compositions for Francis Alÿs' Fabiola Project at the Menil. Sandy has spent much of the last few years touring, performing solo sets and in collaboration with Steve Jansen (tapes and electronics) and Maria Chavez (turntables) around Europe. In years past, Ewen has performed alongside Roscoe Mitchell, Keith Rowe, Lydia Lunch and many others, and has performed and recorded with Jaap Blonk, Henry Kaiser and more. In 2014 she performed at San Francisco's 13th Annual Outsound New Music Summit, and she has made several appearances at Austin's annual No Idea Festival. Ewen's visual work is closely tied to her work in sound; she uses both mediums to explore texture, composition and materials.

---
CoPAC, Service After Service and the Shaking Ray Levi Society present

Chef Neville Forsythe:
An Eclectic Celebration
Saturday, February 1, 7:30 pm
Barking Legs Theater
1307 Dodds Ave
Chattanooga, TN 37404
$20 advance/door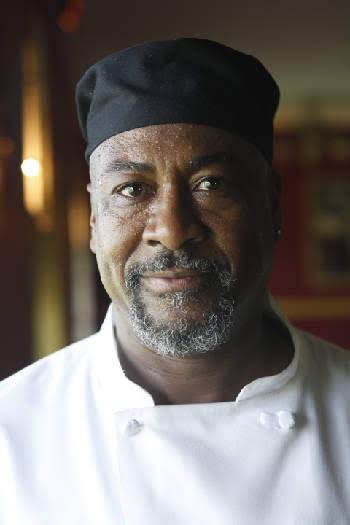 Chef Neville Forsythe impacted the lives of many in the city of Chattanooga and beyond with his passion for the culinary arts and his kindness. The Forsythe Family invites you to an evening of fun and reflection as we celebrate his life and legacy. One of the highlights of the evening, the band Fresh Mind found their start at Mrs. B's Reggae Cafe. Members of 4th Ward Afro-Klezmer Orchestra from Atlanta, another highlight of the evening, performed at Chef's Underground Cafe many years ago. Enjoy reggae, rock, jazz and pop. There will be a DJ playing a selection of Caribbean music, as well as some of Chef Neville's favorite songs before and after the live performances. The dance floor will be wide open!
The bar will be serving Voodoo Rhum Punch, Chef Neville's FAVORITE signature cocktail that was featured at Mrs. B's Reggae Cafe. It will be served by its creator, Evan Lipson. Proceeds from this event go to The Neville Osmond Forsythe, Sr. Scholarship.
If you are unable to attend the event and would like to donate to the scholarship, click here.

Article about Neville


---
CoPAC and the Shaking Ray Levi Society present

Larry Ochs' Fictive Five (Less One Live)
Thursday, March 5, 7:30 pm
Barking Legs Theater
1307 Dodds Ave
Chattanooga, TN 37404
$15 advance/door
The Fictive Five conjures wildly imaginative stories in sound; a collective music by a group of extraordinary improvising musicians, all framed by the structures composed by Larry Ochs. A founding member of the Rova Sax Quartet, Larry Ochs has worked with many of the greatest musicians in Creative Music: Steve Lacy, Fred Frith, Wadada Leo Smith, Terry Riley, Marilyn Crispell, John Zorn, Nels Cline, Anthony Braxton and countless others. His newest ensemble is an update on the classic New York Contemporary Five and features Larry's Shepp-tinged tenor sax along with some of the best young players out of New York's Downtown scene.

With strong, soulful blendings of composition and improvisation, the Fictive Five takes inspiration from not only musicians (pianist Cecil Taylor) but also visual artists (William Kentridge) and filmmakers including Spike Kee, Wim Wenders, Kelly Reichardt and Warren Sonberg. This special concert at Barking Legs Theater will feature a quartet incarnation of the Fictive Five with Ochs, trumpeter Nate Wooley, percussionist Harris Eisenstadt and bassist Ken Filiano.

In September 2013, Ochs was in artist-in-residence at The Stone in NYC. On two nights that week he premiered this quintet to enthusiastic acclaim. But most importantly, all five musicians were really excited by what happened at The Stone. The music was on fire; the compositions sparked their imaginations and left plenty of room for continued exploration. Because Ochs lives in the San Francisco Bay Area, and busy schedules made it difficult to connect, The Fictive Five did not perform again until December 2014, immediately followed by a really focused recording session. The music from that session released October 2015 on Tzadik, the label curated by John Zorn. A new recording, Anything Is Possible, was released on Clean Feed in March 2019, in time for the group's 2019 European tour.

Since 1978, Larry Ochs' professional activities have been primarily centered around the Rova Saxophone Quartet, which has made over thirty-five European tours plus numerous concerts throughout the U.S. and Canada, as well as recording over 30 CDs/LPs as a quartet and/or in collaboration with other artists.

Nate Wooley is one of the most in-demand trumpet players in the burgeoning Brooklyn jazz, improv, noise, and new music scenes. He has performed regularly with such icons as John Zorn, Anthony Braxton, Fred Frith, Evan Parker, and Yoshi Wada, as well as being a collaborator with some of the brightest lights of his generation like Chris Corsano, C. Spencer Yeh, Peter Evans, and Mary Halvorson. Wooley's solo playing has often been cited as being a part of an international revolution in improvised trumpet.

Most active in jazz and improvised music, as both a bandleader and in-demand sideman, percussionist Harris Eisenstadt has performed all over the globe, been awarded grants from organizations such as Meet The Composer, American Composers Forum, Canada Council for the Arts, and appeared on more than 50 recordings since 2000, including 15 as a leader. Recordings of his compositions since 2002 often appear on the Songlines, Clean Feed, and 482 Music labels, and are consistently included on critics' best-of lists.

Active since the early '80s, bassist Ken Filiano has since contributed to dozens of albums, most of them pertaining to creative jazz -- from post-bop to free improvisation. Based in Brooklyn, Filiano keeps strong ties with the West Coast. He has recorded for Nine Winds, CIMP, Knitting Factory, and Clean Feed, among other labels.

"...it's consistently fresh. It breaks new ground while working through the deep roots of Ochs' conception, invoking Archie Shepp and Albert Ayler..." - NYC Jazz Records on "The Fictive Five"